If you're looking for information on how long to keep a sheet mask on your face then this article can help you. The reason to use a sheet mask is to provide deep down moisture to your skin. Due to many factors like sun exposure, pollution in the atmosphere, and the constant use of harsh cleansers, and unhealthy food habits our skin leads to fine lines and wrinkles, uneven skin tone which may even be associated with sagging skin. These symptoms make you feel old before time.
Fortunately, there are various ways on how to treat premature aging of the skin, how to treat dry skin. Most of them use potent anti-aging substances like vitamins and herbs. But amongst all, I feel that using a face sheet mask can be very much beneficial if used once a week.
But how long to keep this sheet mask is the main concern? That depends on the product you use. In the product guideline, the time to keep the sheet mask on is given. However, most of the products say that you should keep the sheet mask on at most for 15-20 min and not more than that because this much time is enough for the skin to hydrate. If you use it for more than 20 minutes, a sheet mask reverses the process, which means it starts absorbing the moisture from your skin. So to avoid this, you always keep in mind to keep it on just for 15-20 minutes.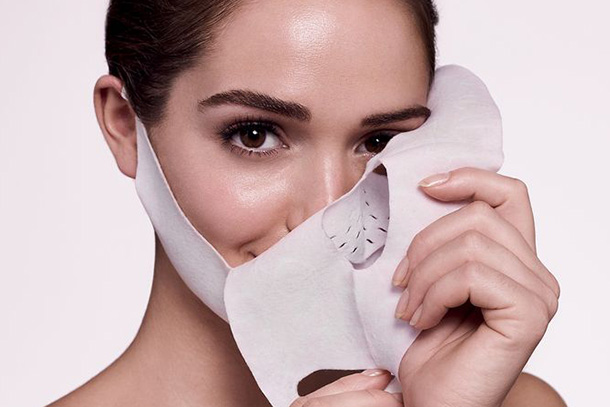 There are many sheet masks available on market now a days, but those which are made in Korea sheet masks are the best because they contain extracts of natural elements. Let us see which are those natural elements.
Vitamin E- It's a natural ingredient that works amazing for anyone suffering from dryness of the skin, particularly for those whose skin loses its firmness over time. It helps keep the skin cells nourished and hydrated, thus making it look young and supple. It may even help to increase the firmness of the skin tissues.
CynergyTK- It's a new addition to the arsenal of effective ingredients found in sheet mask products. It's a bio-active protein that can stimulate the production of elastin and collagen, two essential proteins that give skin its elasticity. It will work wonders for your skin, and the results won't be temporary. With continued use, you'll notice a huge difference in your skin. It will become firmer and wrinkle-free.
Manuka Honey- This special honey has antibacterial and antioxidant activity. It also has been shown to be a good anti-inflammatory, which can help with redness and irritation, especially around the nose area. Look for products with this honey as part of its formula, as it can help you in several ways when it comes to how long to stay in bed after using the male skincare products.
Of course, the best way to find out how long to stay in bed after using the sheet mask is to ask for advice from a dermatologist if the skin has too many issues and to huge extend. It's also a good idea to look for certain ingredients in products designed for treating skin with moisture.
I hope, After reading this article all of your doubts about sheet mask and its contents, then how long to keep it must be solved. You can also check for various korean foot mask and hand mask which will make your legs and hands very beautiful.