Every single woman wants a radiant glow on her skin, and this type of glow is achieved by using blusher. We have some top listed blushers which are brought up by our Korean specialists. Blushers help to give a radiant effect to the skin (rosy cheeks). Blushers are applied to cheeks to give them a sparkling tone. These are used to raise pops of highlighter on your cheeks. Applying different mixtures of different colors gives you a gorgeous effect on your skin whereas below listed are some Korean Blushers which suitable for skin types.
Types of Blushers:-
Powdered Blushers:- Enhance your natural flush.

Creamy Blushers:- For fresh and natural complexion also provides moisturization.        
Top 7 Best Korean Blusher
---
Etude House Lovely Cookie Blusher.
 Most rated product i.e. our beauty cookie blusher. This blusher is mostly preferred most of the women's at it gives a long-lasting effect on your skin after applying it. Our Lovely Cookie Blusher from Etude House is a vibrant blusher that offers low pigmentation which gives natural look after applying on your face. You can see an immediate glow on your face also you can modify your look by applying more or less blush on your face. The packing of this product is small and it is easy to carry anywhere you go. It is specifically made for people with oily skin texture. After the application of blusher, it absorbs excess oil from your skin if any and gives a perfect glow on your face. Different people can use this product for different types of skin textures even though this is best for oily skin. Grab this product as fast as possible at such an affordable cost with incredible features.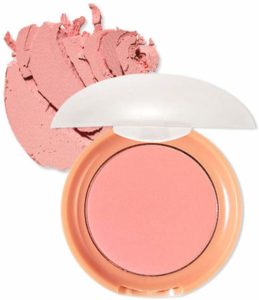 Key Features:-
Your skin gets the youthful glow.

Light pigmentation.

Best for Oily skin texture.

Available in 7 shades.
Peripera Ah Much Real My Cushion Blusher.
 Are you in search of the blusher which provides moisturization for the skin? Then Peripera Ah brought up the new blusher which consists of Vitamin E and floral extract to nourish the skin. A liquid applicator with a soft cushion at the top of the tube to apply the blusher. This blusher is suitable for all types of skin textures. Using this blusher nourishes and moisturizes your skin removing dullness and dryness. The cushion on the top of the tube helps the liquid blusher to spread evenly on the skin after application. It is easy to use product which is easy to carry. Grab this best product ever.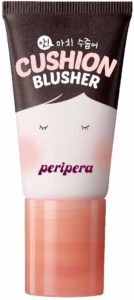 Key Features:-
It contains Vitamin E and floral extract.

Also used for Hydrating skin and moisturizing.

Liquid blush.

Provide Less Pigmentation.
Blusher – Moist Cream Cheek for a Lovely Look, Daily Natural Color.
This is a clammy strawberry hued cream blusher that flushes cheeks for a flawless look. Piece House Berry Delicious Cream Blusher is accessible in three shade and comes in minimal plastic compacts pack. However, have a rubber treated wipe for application of the blusher. This product smells like a fruity scent that has a light fragrance of strawberry. They stick to skin pleasantly and have an excessively delicate, second-skin finish with a slight sparkle which was generally conspicuous in the shade Ripe Strawberry. This product offers a light pigmentation that gives consistency after the application of blusher on your face. A top-rated product which is high in demand among most of the women as it is suitable for all type of skin types/textures.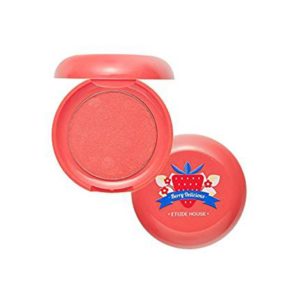 Key Features:-
It offers light pigmentation.

It gives a smooth finish and a decent glow to your skin.

A consistent effect.
IOPE Air Cushion Blusher SPF30/PA++

 
IOPE bought up the latest exceptional quality pad blusher with sun assurance at that point look at the Air Cushion Blusher from IOPE with SPF30/PA++. This conservative highlights an exquisite white top with peach sherbet base. One of the best features of this pad blusher is its air daylight security. This blusher is figured with SPF 30 to secure your skin against UVB beams and PA++ for UVA beams. The blusher contains over 30% mineral water XP which makes the skin saturated and hydrated. Presently, with regards to skin tone, this regular looking becomes flushed makes your skin gleam and glow whole day after application. Less pigmentation cause light and dewy effect on skin where the skin looks smooth. Hurry up for this great product which is suitable for all types of skin.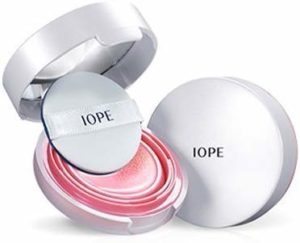 Key Features:-
It contains 30% mineral oil which protects the skin from drying up.

less pigmentation offers high effects.

Best product suitable for all skin textures.
 

SKINFOOD Rose Essence Soft Cream Blusher

. 
Are you in search of the product which offers a decent look? Are you scanning for the product that is profoundly good for your flaky dry skin? If yes, then don't worry anymore we brought you the best product which is formulated by Korean formula which gives a light, clean decent look with less pigmentation after application on the skin ( Rose Essence Soft Cream Blusher from SKINFOOD). This cream blusher arrives comparatively in a pink compartment. Which offers rich rose extract and milky rose composition at the top which gives a smooth rose-like structure to your skin. This product is huge in demand as it offers decent texture to your skin and best for dry and rough skin which required less pigmentation as user demands. It is compacted in size which is easy for the user to carry anywhere he/she goes. It is easy to use and it blends easily leaving a decent color payoff.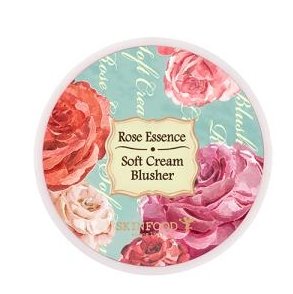 Key Features:-
Gives a decent look to the skin.

Provide smooth rose like texture to the skin.

Less pigmentation.

Less color payoff leaving a decent look on the skin
Etude House Sweet Recipe Cupcake All Over Color

.
Next, we have another product by Etude House that is a creamy cupcake blush! Exercise House planned this arrangement of cupcake blushers with their very own unique kind of structure and flavor. This blusher is amazing because without much of a stretch be utilized on the cheeks as well as on your lips, shadow and any place! without much stretch can be applied by your fingertips. It comes with the creamy texture which is easy to apply on skin as well on lips also after applying on the face it produces a blushy look i.e. decent texture of your skin has a fine surface that gives the skin a characteristic matte completion. This blusher has a light pigmentation on the skin. With a wonderful plan, inconspicuous and common redden sparkle and peachy aroma, you are going to fall for this blusher!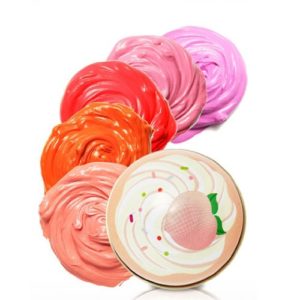 Key Features:-
 It offers a Creamy and smooth texture.

It comes with a light peach aroma.

Light pigmentation.
[THEFACESHOP] Lovely Meex Pastel Cushion.
This next blush comes from the highly-rated Korean brand The Face Shop. Face Shop turn up with its ME: EX Pastel Cushion Blusher featuring a Rose Cushion. This is a powder blush compact. It's one of the best picks for oily skin since this non-chalky powder blush can absorb excess oil from your skin. This powder blush also includes a sebum-controlling formula to avoid excessive oil production from your open pores. This blush has high pigmentation. It will give your cheeks a subtle, pretty, and vibrant glow. Also, it contains a blend of different oils such as vitamin berry, rosehip, and passionflower, the blusher creates a concentrated moisturizer that tints cheeks naturally. Due to its interesting features such as fluffy rose cushion, non-chalky powder blush, and sebum-controlling formula, it is a top-rated product till now. Most of the women prefer this excellent product for their skin.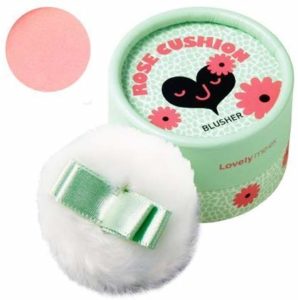 Key Features:-
It removes uneven skin surface between pores and gives us smooth and glowing skin.

With different blends of oil, it provides moisturization to the skin.

High pigmentation.

Best for oily skin (powdered blusher).
CONCLUSION:
Above given are Korean Blushers which are suitable for all skin types. But you can refer best blushers according to your skin type such as
For oily skin, you can refer Powdered Blushers e.g. [THEFACESHOP] Lovely Meex Pastel Cushion Blusher, Etude House Lovely Cookie Blusher.
For total dry and flaky skin, you can refer to Creamy Blusher e.g. Peripera Ah Much Real My Cushion Blusher.
Recommended Read: Natural Cushion Foundations in Korea