Tired with dark circles and wrinkles around your eyes?
When it comes to beauty and looks your face is what you think about first. The skin under your eyes is the place where the signs of aging are seen first. So for the extremely sensitive part below your eyes, you always need to invest in the best skincare product.
Eye creams help in fighting dark circles and also prevents wrinkles. It helps in avoiding signs of aging, puffiness, and dullness. Eye creams also help to give moisture to the dry and delicate skin under your eyes. It helps in removing dead skin cells and also in unclogging pores of the area under your skin. Some eye creams also give you healthy and younger-looking skin.
Korean beauty products are always known for their wonderful results. Beauty industry being a vast sector, there are thousands of products flooding in it. It is very important to choose the best product. We researched several Korean eye creams for wrinkles and dark circles. From the research, we listed down some of the best Korean eye creams which will help you nourish your skin and keep it hydrated.
Top 10 Best Korean Eye Cream
---
MIZON SNAIL REPAIR EYE CREAM
Mizon is listed among one of the best Korean brands for eye creams. This Korean eye cream consists of 80% formulated snail mucin which has antibacterial properties and helps in removing dead skin cells and unclogging pores. It is one of the best Korean eye creams for dark circles and dry patches that show up in winter. It treats fine lines with Adenosine and Peptide. It is a dermatologically tested product for skin brightening. It is best known for its anti-aging properties.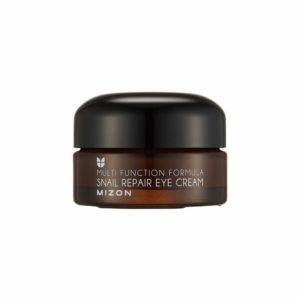 KEY FEATURES:
Best for treating wrinkles
Best for dark circles and dry patches
Helps in moisturizing skin
Treats fine lines
Dermatologically tested for all skin types.
Removes dead skin
INNISFREE GREEN TEA EYE CREAM
It is one of the best Korean eye creams. The main advantage of this product is that it is not greasy. The lotion is thin. It glides over the skin smoothly. It prevents acne and works best for dry skin. It makes skin super soft and avoids cystic acne. The main ingredient in this Korean eye cream is green tea. The fragrance of this cream is great. It contains antioxidants for deep hydration and nourishment. It is rich in amino acids and minerals. Being one of the most used Korean brands for natural beauty products, Innisfree gives you amazing results.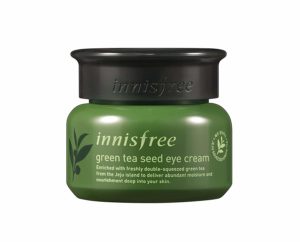 KEY FEATURES:
Prevents acne
Best for dry skin
Helps in hydration and nourishment
Brightens dark circles
MIZON COLLAGEN POWER FIRMING EYE CREAM
The collagen present in the cream provides anti-aging functionality by preventing wrinkles, increasing elasticity and moisturizing the skin under eyes. It is relatively unlikely to cause an allergic action. It regenerates easily damaged the skin around eyes and boosts the synthesis of collagen in your skin to create healthy, younger-looking skin.
KEY FEATURES:
Keeps skin nourished
Free from artificial colors
Prevents wrinkles
Anti-aging properties
Increases elasticity and moisturizes skin
A.H.C-PREMIUM KOREAN SKINCARE EYE CREAM
It is one of the best Korean eye creams for wrinkles. Its clinically proven anti-aging formula has ultrafine micro-emulsion processing technique that improves the absorption of active ingredients. It provides hydrating and brightening effects. It provides moisture and improves skin elasticity. It helps to prevent wrinkles. It is less oily and gives a better moisturizing effect.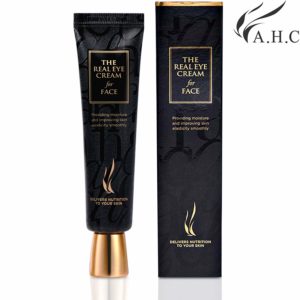 KEY FEATURES:
Best anti-wrinkle cream
Provides moisture and nourishment to the skin
Has hydrating and brightening effects
Pleasant fragrance
CEL EYE SERUM
It is selected by Korean skin scientists for baggy and dark eye treatment. It helps in reducing dark circles and fights fine lines. Its hydration formula helps in restoring tired-looking eyes making them appear tighter. It fights signs of aging by cell regeneration which will diminish fine lines and wrinkles.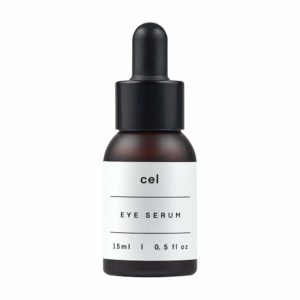 KEY FEATURES:
Selected by skin scientists
Treats baggy and dark eyes
Diminishes fine lines
Fights signs of aging
RETINOL KOREAN EYE GEL
This cream effectively resists and reduces dark circles. It increases elasticity around your eye area. It makes the skin plump and fades the fine lines. The main ingredient in this product is Retinol which is also known as Vitamin A. This eye cream is known to soothe skin and relieve eyestrain. It reduced puffiness and eye bags. It is recommended as a best Korean eye cream for puffiness.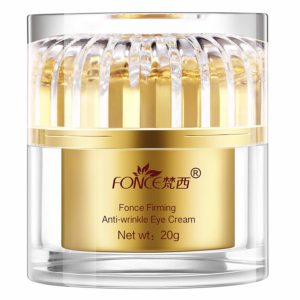 KEY FEATURES:
Repairs broken and dry skin
Reduces dark circles
Relieves eyestrain
Reduces puffiness and eye bags
Increases elasticity
LANEIGE PERFECT RENEW EYE CREAM
It is the deep hydrating eye cream. It protects the delicate eye area and its anti-wrinkle function helps in fights signs of aging. It repairs damage and moisturizes the fragile eye area. The ingredients of this product include glycerine, glucose, and sodium. It helps to keep the eye contour area moist and healthy. Ceramide water is the core moisturizing factor of Perfect Renew.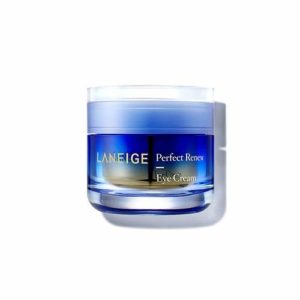 KEY FEATURES:
Repairs damaged skin under eyes
Moisturizes the skin
Anti-wrinkle function
Protects the skin under eyes
Fights signs of aging
BAEBODY EYE GEL
This product helps to reduce puffiness and dark circles. It fights under-eye bad and wrinkles. It contains Peptide Complex to help skin produce collagen and Matrixyl 3000 for smooth fine lines and wrinkles. Vitamin E helps to increase elasticity and an Amino Acid Blend for smooth hydration. The dryness is controlled by this gel. It shows an immediate lessening of under-eye discoloration. This eye gel mainly targets wrinkles, sagging skin, and dry skin.
KEY FEATURES:
Reduces wrinkles
Prevents under-eye bags and dark circles
Helps to reduce puffiness
EYE CREAM MOISTURIZER
This eye cream gives you treatment for brightening, firming, hydrating and lifting for the area under your eye. It doesn't contain artificial colors or artificial fragrances. It is great for both men and women which has advanced anti-aging skincare formula. It gives you guaranteed heals and repairs. It gives you even skin tone and a smooth and radiant complexion. It reduces the appearance of fine lines and wrinkles, dryness and sagging. It increases the elasticity of the skin under the eye. It improves skin tone and texture. It is best for reducing discoloration and scaring. It hydrates the skin to prevent premature aging.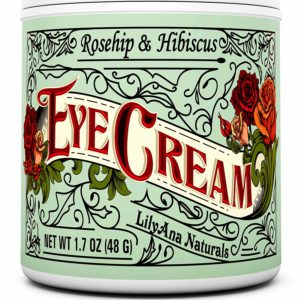 KEY FEATURES:
Natural anti-aging skincare
Can be used under makeup
Heals and repairs skin
No use of Parabens, Artificial Colors or Artificial fragrances
ETUDE HOUSE COLLAGEN EYE CREAM
This product contains small particles of super collagen water and Baobab oil which gives moisture to the dry and sensitive skin under your eyes. It has a firm texture that will stay on the skin but will absorb the moisture completely. It will help you to protect your eyes and also to brighten the skin around your eyes. Its key elements help to keep the moisture and to create a smooth and moisturized skin around your eyes.
KEY FEATURES:
Best for anti-aging function
Moisturizes skin
Protects skin under eyes
Reduces fine lines
Consists of Baobab tree extract and Collagen
CONCLUSION
Amongst all the eye creams, Korean eye creams are always considered best for moisturizing skin under eyes and treating wrinkles, dark circles, and puffiness. But while choosing the eye cream which will be best for your skin you must always look for the ingredients of the product. Snail mucin, Baobab tree extract, and collagen are one of the most important ingredients of eye creams.
Mizon is one of the best Korean brands for eye creams. Mizon snail eye cream is one of the best Korean eye creams for dark circles and Mizon collagen eye cream can be considered best for treating wrinkles. A.H.C.'s eye cream and Innisfree eye cream are best for hydration and nourishment.
Even after choosing the best eye cream, under eye cream, the effects won't be seen overnight. To remove dark circles and decreasing puffiness of your skin you will have to use eye creams consistently and you must use good quality eyeliners and other eye makeup products. This will definitely make your skin more hydrated and healthy than before.