Are you tired of skin problems?? Such as Acne, open and clogged pores, Dull skin, Dryness and Patching, Red and wide Rashes, Excess oil on the skin i.e. Oily and Dry skin type, Black spot on the skin, etc. Then Don't worry we have the most effective products for these above skin problems. Here we brought our Best ever Korean Products such as Cleansers and Face Wash which will help you to fight all type of skin problems. Cleansers/Face wash are the product which help to remove dirt from skin, Moisturize Skin, makeup removal, remove Dead skin cell and regenerate new skin with perfect smoothness, Hydrate with a flawless glow on your face removing patches and rashes, fighting overall acne problem with the best ever Korean formulas used which is safe and no irritations to the skin.
Top 10 Best Korean Cleansers & Face Wash
---
Rice Water Bright Foaming Cleanser 
It is a type of face wash. This brightening cleansing foam enriched with rich extracts with Korean technique which offers your skin clear. For this specific cleaning foam is made from moringa oil and rice water, it moisturizes, brightens and protects your skin from pigmentation in a gentle way. It cleans skin without any irritation and your skin will remain soft and hydrated after each wash leaving your skin with a facial like glow over the use with the fewer irritants in it by Making this purchase very cost-effective.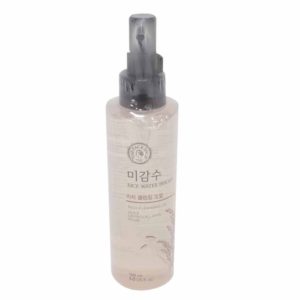 Key Features:-
Remove impurities and makeup.

Prevent skin from drying up.

Removes makeup.

Detoxifies your skin.
Mizon Snail Repairing Foam Cleanser
This is the best cleanser with the multi-function formula from Mizon combines 80% snail secretion filtrate with Butylene Glycol, Glycerin, Lauric acid also contain papaya extract which prevents your skin from stripped after cleaning. It help by getting rid of wrinkles, dark circles, acne, removes oil from skin and boots skin firmness and elasticity. Snail mucus is best for deep cleaning which soaks all impurities from the skin. Best for Oily skin types. one of the top rated cleanser for acne.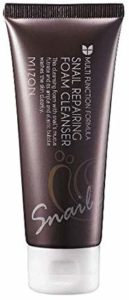 Key Features:-
Moisturizing.

Clean pore.

Remove dead skin.

Temporarily hides fine lines and lessens the appearance of wrinkles.

Brightens skin.
SKINFOOD Egg White Perfect Pore Cleansing Foam 
SKINFOOD egg white cleansing foam is best for all types of skin but it is widely used for oily skin type. It contains an extract of Egg white which protects skin from UV rays and environmental damage. It is a combination of Egg white +  Egg yolk + Hot spring +Sulfur which is best situated for cleaning impurities from pores as well as face it contains vitamins and minerals which are rich in proteins that act as humectants. It helps to get rid of open pores as well as fine skin line, excess oil on face for oily skin and remove patches or rashes from dry skin. Best product ever situated with Korean formula with all the rich minerals in it at such a low price.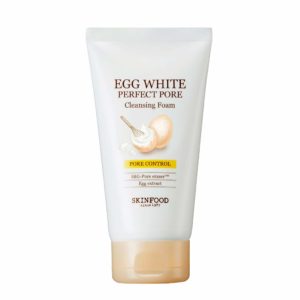 Key Features:-
Removes blackheads.

It helps to remove impurities.

Nourishes skin.

Close open pores.
SKINFOOD Black Sugar Perfect Scrub Foam 
This product is the combination of both scrub and cleaner A gentle, effective scrub cleanser which is Soft and creamy foam like whipped cream which is best situated to remove flaky dead skin and impurities of the skin.  with some Ingredients Such as botanical oil,  Glycerin, etc but the most important content is the black sugar granules that melt into a rich lather leaving a flawless complexion on skin. A minute granules in it gives a smooth texture to your skin without any rashes just like your skin seems after doing scrub i.e. soft and glowing.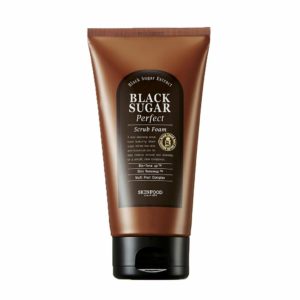 Key Features:-
Foam soothes any irritation.

Remove dead skin cells.

Product tones the skin texture.
Korean Advanced Dermatology ALL IN ONE – Brightening Facial Skin Foam Cleanser 
Killing star cleaner is a perfect balance of natural ingredients and supplements with olive oil, almond oil, sunflower oil, coconut oil, jojoba extract which is a combination of vitamins and nutrients. With this above mentioned powerful combination of substances in this cleanser is approved by KFDA. This is helpful in removing oil, dirt from the skin in one shot also it evenly tones the skin. i.e. it cleans the skin from deep inside increasing the growth of new cells. This product is hypoallergenic for all skin types.

Key Features:-
Detoxification by removing all impurities from the skin.

Replenish moisture.

Protect from the sun.

Increase brightness.
KLAIRS Rich Moist Foaming Cleanser
A rich foaming cleanser free from artificial ingredients such as alcohol, animal testing, no paraben, and no artificial pigments. This rich foam contains ingredients like Hyaluronic Acid and Aloe-Vera Leaf Extract which help the skin to retain moisture and hydration involving repairing of cell tissue of skin with Tea tree oil and Melaleuca alternifolia tree which treat skin troubles and skin infections. The Best cleanser ever in the market.

Key Features:-
Low irritants amino acid cleanser.

Best cleansing formula components like proteins.  

All in one soothing and hydrating effect.
Mizon Snail Cushion Foam Bubble 
This product Specially formulated with snail extract this cleanser comes from the best-selling which clings onto and washes away impurities which gives firmness and radiate skin and also reduces the formation of blackheads. The content of dense Marshmallow lather forms a soft layer on your skin which deep cleanses skin also this makes a great effect on your skin which makes your skin soft and shiny with aloe Barbadensis extract, cleanses heavy makeup and impurities from open pores. A best-situated product for both men and women with less fragrance and gentle for dry skin.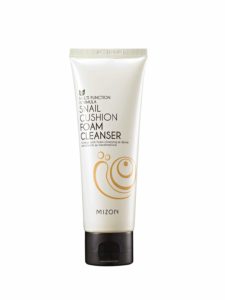 Key Features:-
A strong elastic texture to the skin.

Regenerate skin.

keep skin moisturize and hydrating.

Brighten skin.
MAKEP: REM Hydrating Korean Cleansing Foam 
With a balanced PH content in it. This cleanser is best situated for clogged pores, dry skin with the feeling of patches and pulling. The best Korean formula is used to form the contents of this product which keep away the most harmful substances which cause irritations to your skin. Such as Ammonium Laureth Sulfate, Ammonium Lauryl Sulfate, Sodium Laureth Sulfate, Sodium Lauryl Sulfate and Synthetic Dyes which causes irritations to your skin. The perfect solution made which reduces dryness, acne, wipe out dirt and impurities from deep inside the skin which makes skin flawless, soft and glow.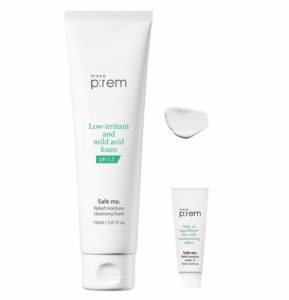 Key Features:-
It contains mild acid and low irritant.

Perfect PH level.

Soft facial like skin.
ZEMU O. Pack Gold Facial Cleansing Foam 
Absolute branded product with no replica and imitations which helps to cleanse off makeup and impurities inside the open pores retains moisture and restore the purity of the skin leaving glow such as gold. This product is perfect for all skin types also best for acne-prone skin, dull and sensitive skin. Natural Zeolite Mud in this product helps the skin to retain a soft and glowing texture without patches and open pores on the skin.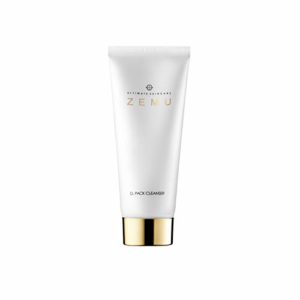 Key Features:-
Deep cleaning.

Soft exfoliation with 4- MICRON particles.

Retains moisture after cleaning
SKINFOOD Tea Tree Skin Clearing Bubble Foam
SKINFOOD brought the latest product with Korean formula which forms mild bubble foam after applying on the skin without any irritations. The best product that can be used by users with sensitive skin and oily acne-prone skin. This product gives a smoothing effect over skin after application on the skin only in one use. It moisturizes the skin and removes dirt from open pores reducing acne. It contains 8% tea tree leaf oil/tea tree extract which gives proper nourishment also it has a milder formula for no irritation.
Recommendation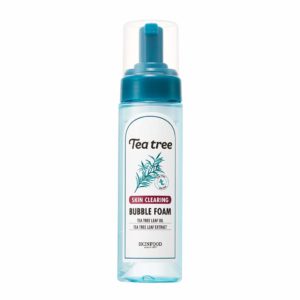 Key Features:-
It evenly tones the skin.
Best for Oily and Irritated skin.
Provide Moisture and smoothing.
It helps in reducing acne.
Conclusion:
We are brought up by all the best Korean products listed above which are preferable for all types of Skin and Skin related problems. Every product listed can be used by every other person with different types of skin such as Dry Skin, Oily Skin, and Normal Skin, etc. You can also prefer…
To remove impurities from pore and remove dead skin then SKINFOOD Black Sugar Perfect Scrub Foam, Mizon Snail Repairing Foam Cleanser. 
For sensitive skin, the best cleanser is KLAIRS Rich Moist Foaming Cleanser, ZEMU O. Pack Gold Facial Cleansing Foam.
For Dry skin and dead skin try with this most effective cleansers MAKEP: REM Hydrating Korean Cleansing Foam
Rice Water Bright Foaming Cleanser perfect cleanser for retaining moisture and hydrating skin and all skin related problems.