The best Korean Whitening Creams are the ones that promise to treat your skin naturally and successfully. It is not enough to simply apply a whitening cream to your skin. You must first know what causes you to develop acne breakouts, and what types of products will suit your skin type and needs. Otherwise, you may end up with the wrong results.
Your skin reacts differently to different treatments. Some products may temporarily lighten your skin, while others can fade your skin to a pinkish hue. The most important thing to remember is that you should avoid the products that contain harsh chemicals. The very best products contain only natural ingredients. And there are no better products than Korean products as long as natural ingredients are concerned which you are mainly looking for.
Editors' Picks for Top Korean Whitening Creams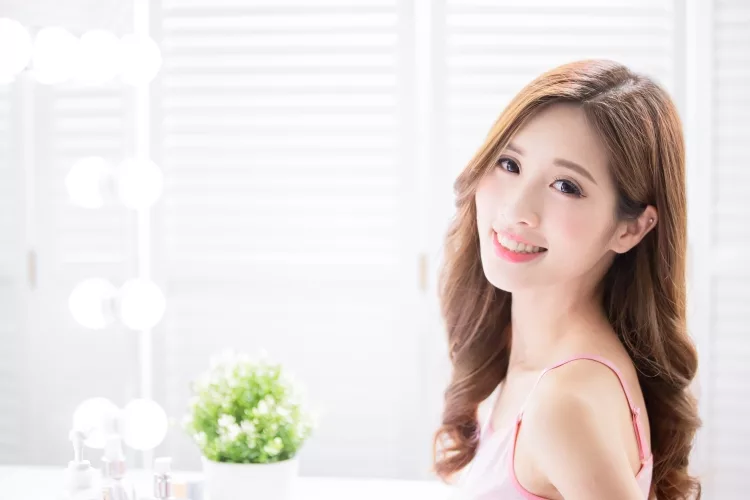 Top 13 Best Korean Whitening Creams
nnisfree Jeju Cherry Blossom Tone-up Cream
With their Jeju Cherry Blossom Tone-Up cream, Innisfree once again highlights the wealth of Jeju Island. Due to various their extensive selection and guarantee of harmless, organic products that may fit even the most delicate of skins, this company is a go-to for many skincare fans! Their daily cream contains a gentle composition that is enriched with Jeju Cherry Trees extract of leaves, as well as natural Catechol and softens the skin with a gorgeous, natural, luminous finish. Your complexion will be bright, shining, and immaculate, much like the fragile, exquisite cherry blossoms!
Pros
·Natural Appearance
This product gives you instant fairness, but in a very natural-looking way. There is nothing fake about it. However, applying the product in a gentle amount is suggested.
·Makeup Base
This cream also works as a makeup foundation if you don't want to go for a too-high coverage look. You can apply this on your face and then start with your makeup routine just like any other day.
·Farewell to the Cakey Look
Unlike many other skin application products, Innisfree Jeju Cherry Blossom Tone-up Cream doesn't leave you with an unsettled cakey look.
·Long-lasting
If applied properly, it stays on your skin for a very good period. It's a long-lasting formulated cream.
Cons
·Lack of Hydration
One of the slight drawbacks of this cream is that it doesn't leave you without the need to put on a good moisturizer. If you are using this whitening cream, you would have to use a good hydrating moisturizer later.
·Skin Tone Limited
Another con is that this tone-up and whitening cream is only best suitable for light skin tones.

Nella Whitening and Brightening Tone-up Cream
Nella is a South Korean healthcare brand that focuses on common skin issues that everyone faces. They have excellent lighting treatments, so you can quickly put up a skincare regimen using only their items. For individuals in need of skin whitening, this brand is the golden standard. Its flagship components are Bifida Ferment Filtrate and Pseudoalteromonas Ferment Extract, both of which are incredibly efficient in fighting symptoms of aging, protecting the skin from external stresses, and preserving healthy skin.
Pros
·Mild Ingredients
This formula includes mild ingredients that are suitable for sensitive skin types. You don't have to worry about the product being too harsh on your skin.
·Dewy Finish
It will result in a dewy and natural finish on your skin. The glow will be subtle yet noticeable.
·Smooth Skin Texture
The ingredients of this cream help in smoothening one's skin tone.
Cons
·Mild Fragrance
It contains mild fragrance that might not be everyone's preference.

Laneige White Dew Tone-up Cream
Laneige, one of Korea's most well-known and opulent skincare brands, is recognized for its excellent moisturizing products. They do, however, provide some of the greatest solutions for bright, beautiful skin. Their strong brand, which is a French term that means "snow," denotes that their products would have excellent whitening properties. Their tone-up lotion works wonders for illuminating and softening complexion, especially skin with yellow undertones. It was created with Asian skin tones in mind, and the recipe hydrates and calms the skin. If you have delicate skin, don't fret; their compositions are gentle and safe, with very little danger of creating discomfort!
Pros
·Even Skin Tone
This formula helps you with getting an even tone.
·Hides Redness
It neutralizes any redness spot that you may have on your skin giving you an uneven skin appearance.
·Applicator
This product comes with a puff applicator for professional application.
Cons
·Expensive
The only drawback, for some people, about this product could be that this is an expensive cream to buy. It is not too pocket-friendly.

Nella Whitening and Brightening Tone-Up Cream, Korean Beauty - Link
For people who have a lot of dark under-eye circles, I would like to introduce you to the Nella Whitening and Brightening Tone-Up Cream, Fermented Natural Ingredient. If you are trying to find a product that is specifically designed to treat your skin condition without using the harsh chemicals normally found in most whitening and anti-aging products, then I would recommend this. It is comprised of a combination of ingredients such as honey, avocado oil, Vitamin E, glycerin, and turmeric. The main ingredient in this product(Bifida Ferment Filtrate and Pseudoalteromonas Ferment Extract) that will help to address your under-eye dark circles problem is the Fermented Natural Ingredient.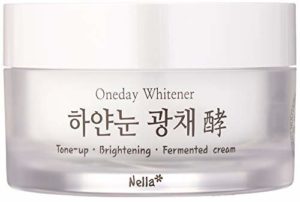 Features
It tones up your skin.
Moisturises well.
Gives you dewy and elastic skin.
Gives your skin natural radiance and pearl effect.
No skin irritation.
Collagen Skin Whitening Cream - Link
Collagen Skin Whitening Cream can remove the problems you might be having with your skin such as fine lines, wrinkles, age spots, acne, discoloration, dark patches, and striae. You can use it and make sure to follow the instructions when applying it so that your skin will get proper nourishment by the cream. Collagen Skin Whitening Cream is highly recommended by me because it is a powerful anti-aging skincare product.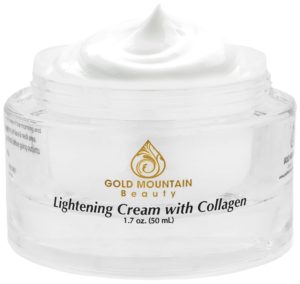 Features
It has a soft and creamy texture
Lightweight, silk and smooth feel
Does not irritate your skin
Vanishes redness, dullness, uneven skin tone and patchy ness
Perfect for removing dark spots
It has an ultra-hydrating formula
TONYMOLY Panda's Dream White Magic Cream - Link
TonyMoly Panda's Dream White Magic Cream is a brand of Korean cosmetics for sensitive skin that was launched in 1993. It was designed by the husband and wife team of the TonyMoly duo of owner Masaki Sato and Masanori Shibata. It contains Glycerin, Chamomile Extract, Aloe Vera Extract, Green Tea Extract, Haloxyl, Echinacea Extract, Camellia Leaf Extract, Macadamia Nut Oil, and Mango Seed Oil. It has been developed to keep the skin hydrated, moisturized, and glowing. There are three types of this product: the Cream, the Eye Cream, and the last one is for the Complete Skin.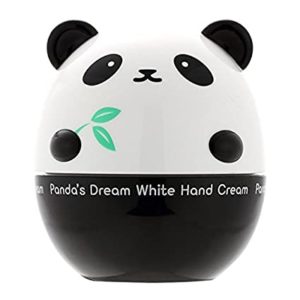 Features
Hydrates your skin
Provided nourishment to your skin.
Super smooth
Korean Skin Care Snail Repair Cream - Link
This is the best snail cream you can ever find in Korea. It contains almost 97.5% snail mucin which helps in making your skin more youthful and fresh. It gives you brighter and healthier skin in very few days. It is made in a cruelty-free environment. It also contains shea butter, organic aloe, jajoba oil, and vitamin E.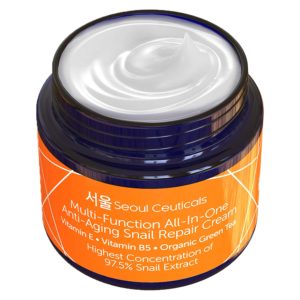 Features
Contains 100% natural ingredients
Reduces wrinkles, dullness and dark spots
very moisturizing
Makes skin bright and firm
Cruelty-free
paraben free
100% organic
Best Korean whitening cream for dry skin
Korean Lemon Whitening Cosmetics - Link
Lemon whitening is a way to get rid of bad acne marks and one of the most recommended treatments by doctors nowadays. It is the Baviphat_ lemon whitening sleeping pack, a treatment that has recently become very popular among teenagers. The latest cosmetics for adult acne, Baviphat_ lemon whitening sleeping pack is a natural way to get rid of acne marks caused by hormonal changes in adults. Though not new, it is a very effective way to treat acne. It comes in various forms and its benefits are amazing: the sleeping pack contains ingredients that have been used for years in skin care products without being recognized as such. It is known for its hypoallergenic and anti-irritating effects. So it's good to know how to choose the best Cologne for the treatment of acne in adults.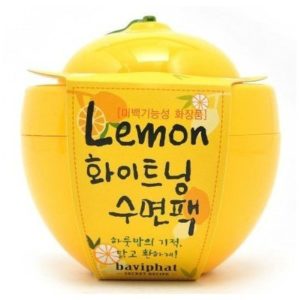 Features
Very nutritious
Removes dark acne spots
Moisturizing
Gives clear and transparent skin
[SECRET KEY] Snow White Cream - Link
When looking for a cream that can help you brighten up your skin in the winter, consider a no-nonsense Snow White Cream to help rough, dry patches of skin that we all suffer from time to time. This special edition of the Winter Collection of Beauty Enhancing Creams can be applied directly to any skin areas that need smoothing and is designed to work quickly and easily to create a natural and smooth look. The powerful ingredients found in this highly effective cream are known to help the skin to relax, to hydrate it, improve its complexion, and make it look radiant and youthful. It is also recommended that the Snow White Cream should be used with the correct moisturizer and lotion, as it needs these two products to work effectively.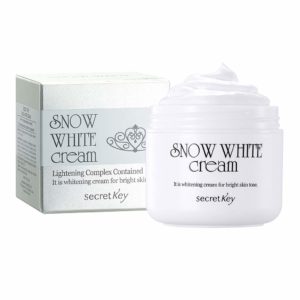 Features
Good for whitening the skin
Very nourishing
Provides immense moisturization
Makes skin silky smooth
Myconos Day Cream Korean SPF Sun Protection Whitening Cream - Link
We noted that in this particular study, the researchers have chosen to focus on the characteristics of the Myconos Skin Enhancing Cream that proved to be quite effective as a natural anti-aging product. This study has been conducted with the help of two active ingredients present in the Myconos Day Cream: Cynergy TK and Nano-Lipobelle H-EQ10. With the help of these two natural ingredients, Myconos has proven to be more effective also said that the cream does not contain parabens or artificial colors because it has been extracted from only the purest natural ingredients. Also, it has been carefully formulated so that it can effectively moisturize the skin in a manner where the skin would not become dry. Furthermore, the cream contains natural UVB protection which could provide your skin with enough protection against the damaging rays of the sun during the summer.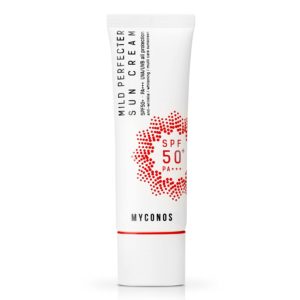 Features
It is a water-based whitening cream
Gives UVA/UVB protection
Non-greasy cream
Lightweight
100% natural ingredients are used
Be the Skin Purifying White Waterful Serum whitening serum - Link
If you want to get rid of the dark spots that are on your face, then you should try Be the Skin Purifying White Waterful Serum. This serum is famous because it is highly effective for treating dark spots. It has been approved by FDA so you can be sure that it is safe to use and you will not be getting any side effects when using this product.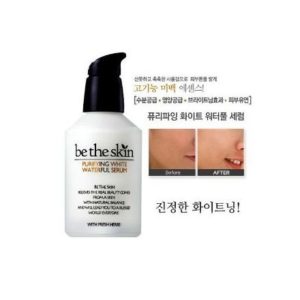 Features
Effective for dark spots
Gives you luminous effect
Best Korean whitening cream for dry skin
Mizon Good Night White Sleeping Mask - Link
This review is about the Mizon Good Night White Sleeping Mask. It is one of the famous skincare products in Korea. This particular product was first introduced in 2010 and there have been lots of revisions on the product since then. As a result, I think that this particular product has already become very popular among the people of Korea. It is not only a great sleeping mask, but it is also a treatment for removing the dead skin cells from the skin. The good news is that it has become one of the most liked products in the market.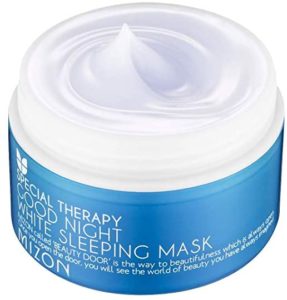 Features
Great sleeping pack all over Korea
Amazingly work with dead skin cells
Makes you look so fresh
Recomended Read: Best Primers in Korean Makeup
LANEIGE White Dew Tone-up Cream - Link
If you want to have a nice shade of skin, then you can buy Laneige White Dew Tone-up Cream for Women. There are many types of skincare and whitening products available in the market but the great thing about this product is that it does not contain any kind of chemicals. Plus it is the best affordable korean whitening cream. It is not only skin-friendly, but it is also great for your body as well. You can also use it while applying makeup as a base or moisturizer. You will be surprised to know that it is very much helpful in fighting with free radicals. These free radicals are very harmful and they cause skin damage to your face.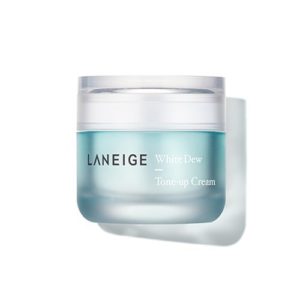 Features
Cost effective
Gives perfect luminance to your skin
makes you brighter and glow
Very affordable Korean whitening cream
Buying Guide for Korean Skin-Whitening Creams
If you are looking for some guidance before you make up your mind about buying a whitening skin product, you are exactly where you needed to be. Here are some of the pointers that you shall remember before making your purchase:
1.
Safe Ingredients
Everyone wishes for brighter, more radiant skin, but perhaps you should not jeopardize your wellbeing in the process. The first item you should check for in a skin whitening product is a breakdown of the components utilized to create it. Choose a natural base solution with fewer preservatives or natural bleaching elements to lighten your skin. "Hydroquinone" is the only ingredient that can hurt your epidermis. This substance does lighten your skin, but only for a short period. This chemical darkens your skin over time and can sometimes distort your entire face.
Pick complexion brightening solutions that incorporate organic ingredients that are good for your skin. You can brighten your skin and regenerate your keratinocytes without any adverse side effects in this manner.
2.
Protection Against Ultraviolet Radiations
When you use skin care products regularly, your skin's melanin level lowers. Melanocyte is a pigment-producing molecule that also protects your skin from the sun's harmful UV rays. As a result, when you're using a skin whitening treatment, you run the risk of skin damage from the sun. That's why, after applying a skin lightening product, numerous dermatologists advise using a strong SPF sunblock. In this manner, you can keep your keratinocytes safe from the sun's ultraviolet rays. Zinc oxide in your skin whitening lotion will help protect your skin from sun damage. Because the skin functions to shield us all from dangerous ultraviolet exposure, we should apply protection to protect ourselves from these harmful rays. Our face is sensitive to direct sunlight even on overcast days, which can cause melanoma, discoloration, and creases over time.
3.
Suitable for Sensitive Skin
People with hypersensitive skin often have thin skin which can be rapidly harmed by cleaning or using harsh chemicals. When using lightening lotion, a minuscule bit should be applied to the inside area of your forearm. In this manner, you'll be able to tell whether or not the cream is suited for your skin.
4.
Antioxidants
We generally know how important it is to eat antioxidant-rich foods regularly to maintain your system free of toxins and speed up the epidermis process. Many skin-lightening products contain antioxidant compounds that stimulate skin healing and give customers a flawless complexion and lighter skin. So, before you go out and buy a skin lotion, be sure it contains antioxidants.
5.
A Good Skincare Range
The majority of skin products come as a package including a cleaning agent, moisturizer, and eye cream. This entire line is designed to provide consumers with effective outcomes in a small space of time. When choosing a skin-lightening product, it's also a good idea to consider the accompanying good. Many goods perform better if used in conjunction with other products from the same line. It is recommended that you get the full skin bleaching product collection if you want to obtain comprehensive results on your skin in a short time.
Korean Whitening Cream Frequently Asked Questions
Here are answers to some of the most frequently asked questions when it comes to buying a whitening cream:
1.
Are some whitening creams being the best for your skin or not?
A skin whitening ointment is often used to reduce the amounts of Melanin, a pigmentation that is found in the epidermis. Melanin is a protein, and the amount of it in your skin determines its color. You would be quite fair if there had been no melanin. Vitamins and enzymes are good elements to have in a skin whitening lotion. It is not suggested to choose a skin whitening cream just based on its affordable cost. If you choose such a cream, be aware that it may include hazardous substances that are detrimental to your skin. So, while it's important to pick skincare products prudently, there's no denying that these creams are the greatest for a healthy complexion.
2.
What are the best ingredients to look for in a skin-whitening cream?
Laminaria Japonica, Maris Sal, Vitamin B3. Fairness treatments comprising the preceding substances are good for skin, and because they are organic and derived from the sea, they have had no negative side effects. As a result, those seeking the greatest beauty creams should always seek for solutions that include such natural components.
3.
What are the most common elements that have to be a part of you tomorrow?
Your skincare routine would essentially depend on your overall skin type and the primary problems faced by it. For example, if your skin is prone to becoming brittle, then you must include a face mask for dry skin; on the other hand, if you are prone to Sunburns, then you must use a sunscreen lotion daily.
Buy on Walmart
Nella Whitening and Brightening Tone-Up Cream, Fermented Natural Ingredients, Korean - Walmart Link
Mizon Good Night White Sleeping Mask 80ml 2.7 fl oz - Walmart Link
TONYMOLY Panda's Dream White Magic Cream , 1.76 Ounce (Pack of 1) - Walmart Link
Buy on eBay
Nella Whitening and Brightening Tone-Up Cream, Fermented Natural Ingredients, Korean - eBay Link
Mizon Good Night White Sleeping Mask 80ml 2.7 fl oz - eBay Link
TONYMOLY Panda's Dream White Magic Cream , 1.76 Ounce (Pack of 1) - eBay Link